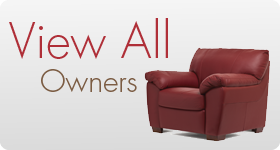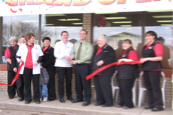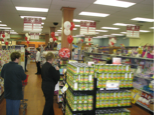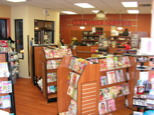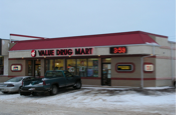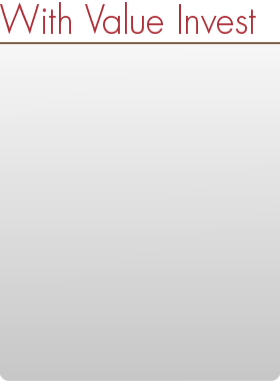 Own a 5,000 to 10,000 square foot, full line store

Own an established store in an established market

Practice Pharmacy the way you want to

Receive 100% financing

Earn $100,000 salary, benefits, plus the equity in your store

Benefit from management and operational support

Have the independence of being an owner with the benefits of belonging to a group

Experience the freedom of ownership

Steve and I feel like our experience with Value Invest has been unique in a couple of ways. First of all, we actually became owners right after I finished my degree in pharmacy from the University of Alberta. Value Invest had an informational session at the U of A, which I attended. I was immediately interested and Steve and I began to talk about whether or not this could be a reality for us. We were attracted by the idea of being our own boss, as well as making more money based on our hard work. We started meeting with Value Invest and a few months after I finished my degree, we moved to Oyen to become the owners of our very own store.

The other way that our store is unique is that we actually changed banners shortly after taking over the store. When we became owners, the store was an established Apple Drugs location, but we renovated the building and re-opened as a Value Drug Mart store. Although we weren't sure how the existing customers would respond to the change, we quickly realized we had made the right decision. The Value Drug Mart banner allowed us to carry a wider selection of products, which allowed us to better serve our customers. In addition, the renovation refreshed the town of Oyen and continues to be a destination store to this day. Our business has continually increased, and we have managed to bring back some people who hadn't shopped at the store in a long time. To us that is a great achievement, and one we couldn't have accomplished without the renovation.

Value Invest taught us so much about how to run our store successfully; I truly don't think we could have done this without them. We had very little experience in how to run a business when we moved to Oyen. They taught us proper book keeping and everything about financials, they taught us proper management techniques, and they taught us everything about product, from the ordering to the selling process. There were so many times that we found ourselves making quick calls to either Value Invest or other store owners to figure out the answer to some question we had. Through the whole learning process, Steve especially has been very hands on in learning everything that he can to make sure that we are continually improving the way we do business. We know that we are in a people business, and the key to successfully growing our business is to continually improve our systems and operations as well as ensure that we always have enthusiasm and a passion for the people we are interacting with.

Being an owner is a full time responsibility. Even with the amazing staff that we have, and the support we have from Value Invest, we still know that ultimately the buck stops with us. We have to be responsible for the decisions and their consequences. But in exchange for that, we also know that we stand to reap the greatest rewards. Every time we turn a challenge into an opportunity we know that we are building a stronger business and working towards a greater sense of freedom.

When we made the decision to become owners, it was because we wanted a career in which we could fulfill our two main goals of being able to spend more time together and having a financial freedom to retire early. That freedom doesn't happen over night, but the process to get there is so worth it. We have already started to achieve our goals and have gained so many unexpected benefits along the way. Being an owner is so worth the work.