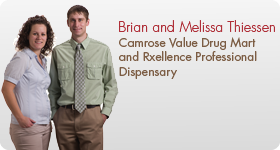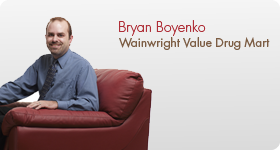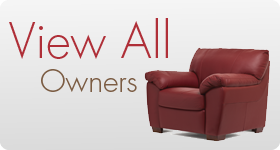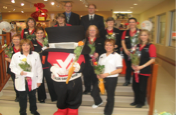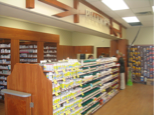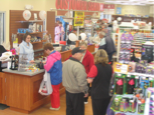 For Jeff and I, ownership of our own independent pharmacy seemed like a pipe dream. It was something we had talked about on numerous occasions, but there didn't really seem to be a concrete method of making it happen. There were so many obstacles facing an individual who wanted to become an owner; the logistics of finding and purchasing the business, the transfer of ownership, the banner of the pharmacy itself, and of course the starting capital required. Then Value Invest came along.

Jeff and I worked together for about 7 years before we took the next step to become the owners of the Value Drug Mart in Drayton Valley. Both of us have our degrees in pharmacy from the U of A, and had been practicing pharmacy at what is now our store. I think the best part of what Value Invest offered us was not even the financial or logistical support they gave us; it was the opportunity they gave us to continue on in an organization that we respected at a store location that we loved. It was important to us to be able to truly be owners, which meant we wanted to own an independent pharmacy store, not manage a chain store. That is what Value Invest gave us.

We are now several years into ownership and it has been a real blessing in so many ways. We have been able to exercise the power to make decisions for ourselves, and to know that our hard work is ultimately benefiting ourselves and our families. Jeff and Janis have been married for 16 years and have 2 children, Denis and Kristina. I have been married to Christine for 11 years and have two children Tate and Ellie. We have been very intentional about involving our families in the store, and feel that this not only brings our family together, but strengthens our store as well. The skill of being able to balance our work and home life is very important to both of us, and involving our families in the store allows us to better accomplish this.

The other skill that we continually strive to develop in our store relates to our customers and our employees. We want our customers to always feel welcome in our store. That is why we make sure that we know our patients names and their families, in addition to their medical histories. We truly appreciate our customers, and we try to show them that as often as we can. That personal connection to people is so important. As it relates to our employees, we quickly learned that by training and empowering your employees, you not only have more time for your family or other activities, you actually build a stronger more unified store. You are able to support and be supported by your employees, and they know that they are valued and respected for their work. When it comes down to it, it is your employees and your customers that determine your success as a business.

6 years ago we never would have thought that we would be where we are today. The challenges and stresses of moving from working in the store to owning and running it have not always been easy. But the support we have received from Value Invest, our families, and our employees and patients have allowed us to grow a business that we are truly proud of.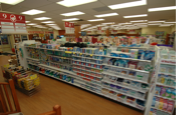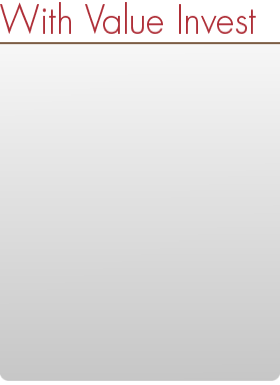 Own a 5,000 to 10,000 square foot, full line store

Own an established store in an established market

Practice Pharmacy the way you want to

Receive 100% financing

Earn $100,000 salary, benefits, plus the equity in your store

Benefit from management and operational support

Have the independence of being an owner with the benefits of belonging to a group

Experience the freedom of ownership