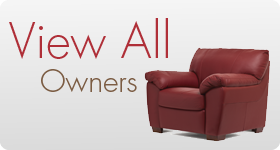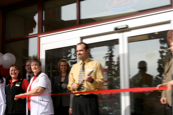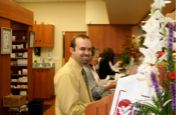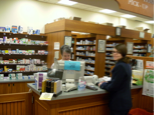 I became the owner of Wainwright Value Drug Mart in 2005, fulfilling a lifelong dream of mine. Since I was little, I have always wanted to own my own business, but more than that, I loved the idea of helping people in the medical field. As I got older, I began to be drawn to pharmacy and realized that if I could somehow own my own pharmacy, I would be a business owner, as well as be able to provide people with essential medical services. The primary reason I wanted to own my own business is that I could control my future and really be in control. On the other hand, my attraction to the medical community was simply because it seemed like the most effective way to help people, and connect with them on a daily basis.

I was born in Edmonton, and raised in Calgary, and before meeting with Value Invest, I didn't even know where Wainwright was. I had never really experienced small town life before moving there in 2006, but now I wouldn't dream of living anywhere else. It is an amazing place to raise my family, and the community as a whole is incredible to be a part of. I love that in a smaller town you can walk into the bank and you know everyone by name, whether it is because they are your regular customers, or you are theirs. The small town community allows you to really develop strong 1 on 1 relationship, through your business, or just your friendships. I would never want to move back to a large city such as Calgary. I would just miss that feeling of connectedness that I feel in Wainwright.

Another unexpected benefit of moving to Wainwright has been the ways in which I have been able to be involved in the community. My Value Drug Mart store actively supports many local events and groups, and that really gives me a chance to give back to the community that welcomed and supported me so much when I moved there. More than that though, I personally have had the privilege to be able to work with or be on committees such as the Chamber of Commerce, and the Downtown Business Association. Even growing up with dreams of owning my own business, I never imagined I would be able to play as large of a role in my local community as I have been able to.

Working with Value Invest and Value Drug Mart Associates has been life changing in so many ways. I get to be connected to the community of Wainwright, I get to control my own future and work towards my own personal goals, I get to help people on a daily basis, I got to discover the joys of small town living in Wainwright, and moving to Wainwright led me to my wife Heather who I married in 2008.

Value Invest has done more than just help me to work towards my goals. They have provided support and training that I never imagined I would find. Value Invest helped me learn the financial and managerial skills I needed to grow the store from what it was when I arrived. They even helped to build a whole new store, when we realized the original store I took over was in desperate need of renovations. That alone has helped to brighten up the downtown area of Wainwright, and customers still come in and tell me how great my store looks. It is awesome to know I am in control of my own, and my family's future, as well as working in a career where I am able to help and connect with people on a daily basis.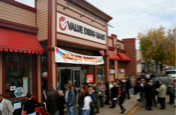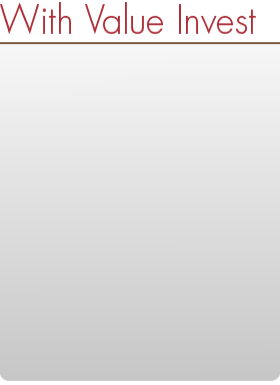 Own a 5,000 to 10,000 square foot, full line store

Own an established store in an established market

Practice Pharmacy the way you want to

Receive 100% financing

Earn $100,000 salary, benefits, plus the equity in your store

Benefit from management and operational support

Have the independence of being an owner with the benefits of belonging to a group

Experience the freedom of ownership